Free: Weird Duck Spotting at Carl Schurz Park with Lily Mastrodimos (3/4)
03/04/2023 09:00 AM - 10:30 AM ET
Admission
Description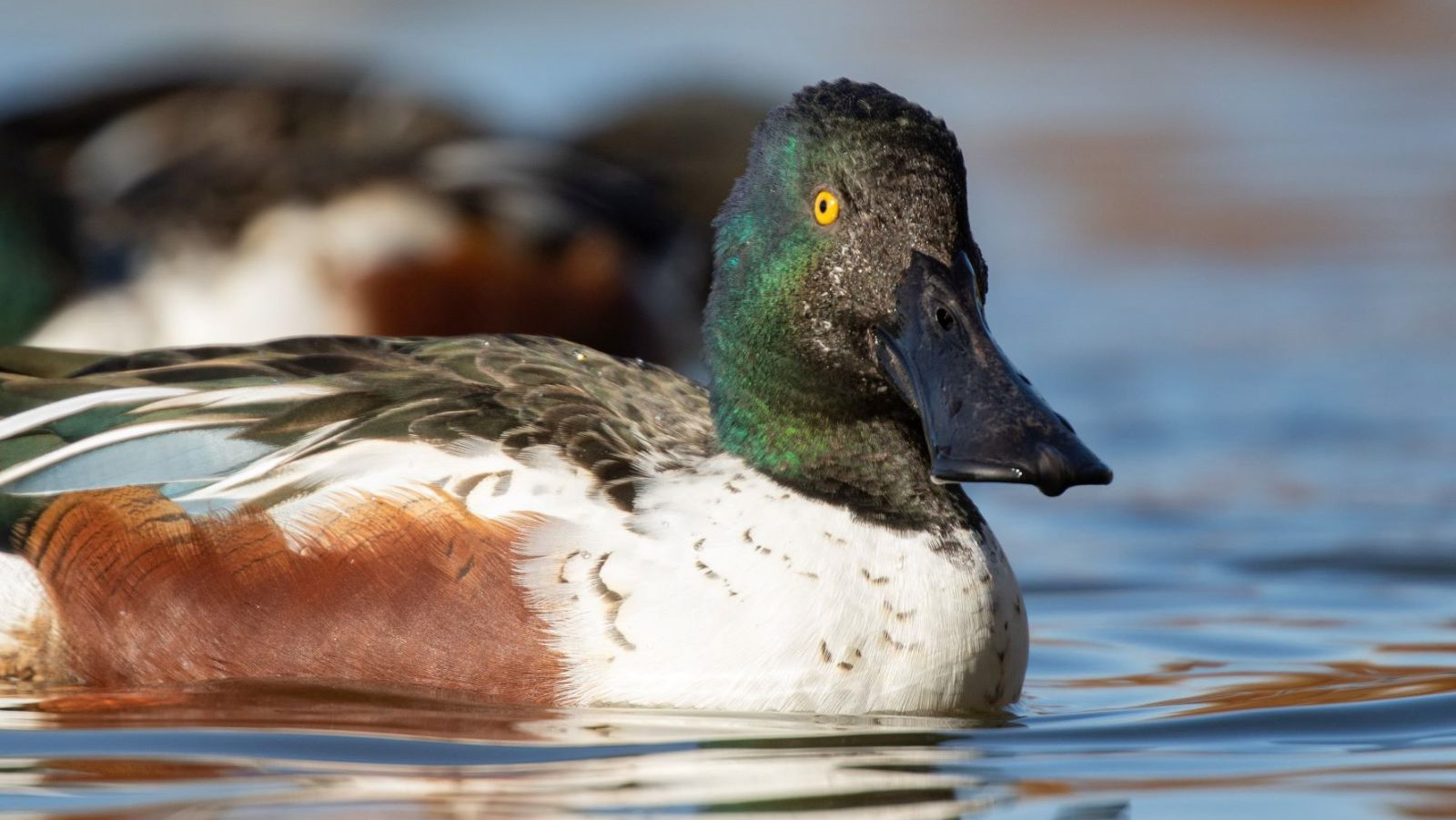 It's winter and you know what that means. That's right, it's Weird Duck Time! Shovelers, scoters, or mergansers: which duck do you think has the most insane bill? Join us on a stroll by the water to see if we can spot any of these winter visitors.
The group will meet at the Catbird Playground (East End Ave and Gracie Square).
Registration not required but encouraged (it helps us know how many extra binoculars we should bring!). No limit. Free.
Note on Accessibility:
Several bus lines stop within a few blocks of the park, including the M15, M15-SBS, M31, and M86-SBS. To view a map of the park, including amenities available, visit the Carl Schurz Park Conservancy's website.
Photo: A male Northern Shoveler looks right at the camera, displaying its bright yellow eye, iridescent green head, and large, black bill. Credit: Ryan F. Mandelbaum