Free: Late Winter Stroll on Governors Island with Annie Barry (3/18)
03/18/2023 02:00 PM - 03:30 PM ET
Admission
Description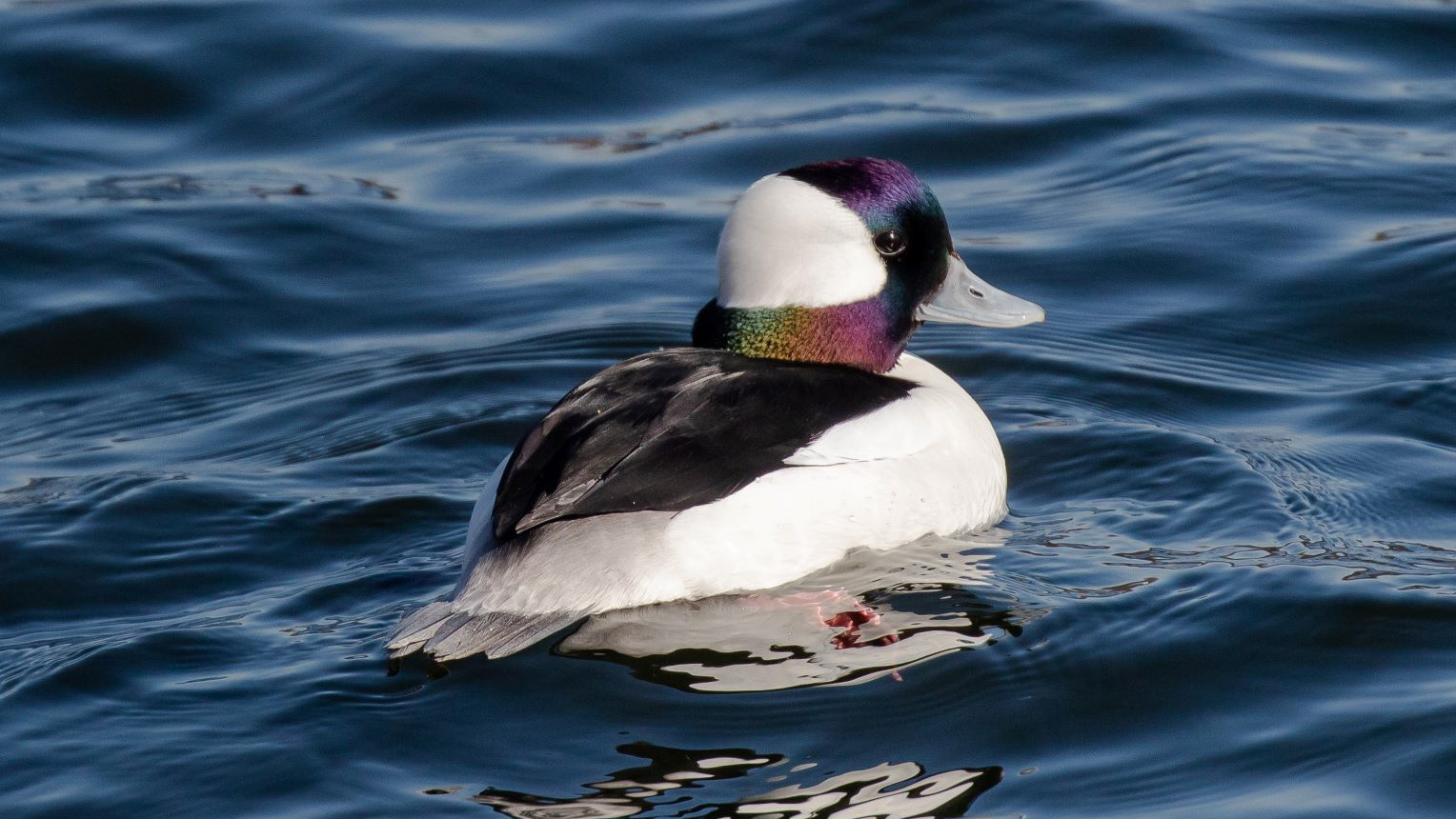 NOTE: EVENT IS FULL. JOIN WAITLIST BY REGISTERING
Meet the winter birds of Governors Island! Nearly 240 bird species have been spotted on the island, which provides excellent habitat all year round. Whether you're an expert birder or a beginner, these tours will help you discover all of the bird life the island has to offer this winter.
The group will meet at 2:00 PM on Governors Island at the Soissons Ferry Landing. Registration required. Limited to 20. Free.
Note on Accessibility:
This event is free but attendees will need to purchase tickets for the Governors Island ferry. It's an eight-minute ferry ride from the Battery Maritime Building in Lower Manhattan (10 South Street). Participants should take the 1:30 PM ferry at the latest to make the start of the event, as the next one is at 2:00 PM.
Photo: A male Bufflehead displays the rainbow-like iridescence of its dark head feathers as it swims. Credit: Ryan F. Mandelbaum.