Birding as Therapy for the Chronically Ill with Bob Bell (12/5) (Free)
12/05/2023 07:00 PM - 08:00 PM ET
Admission
Description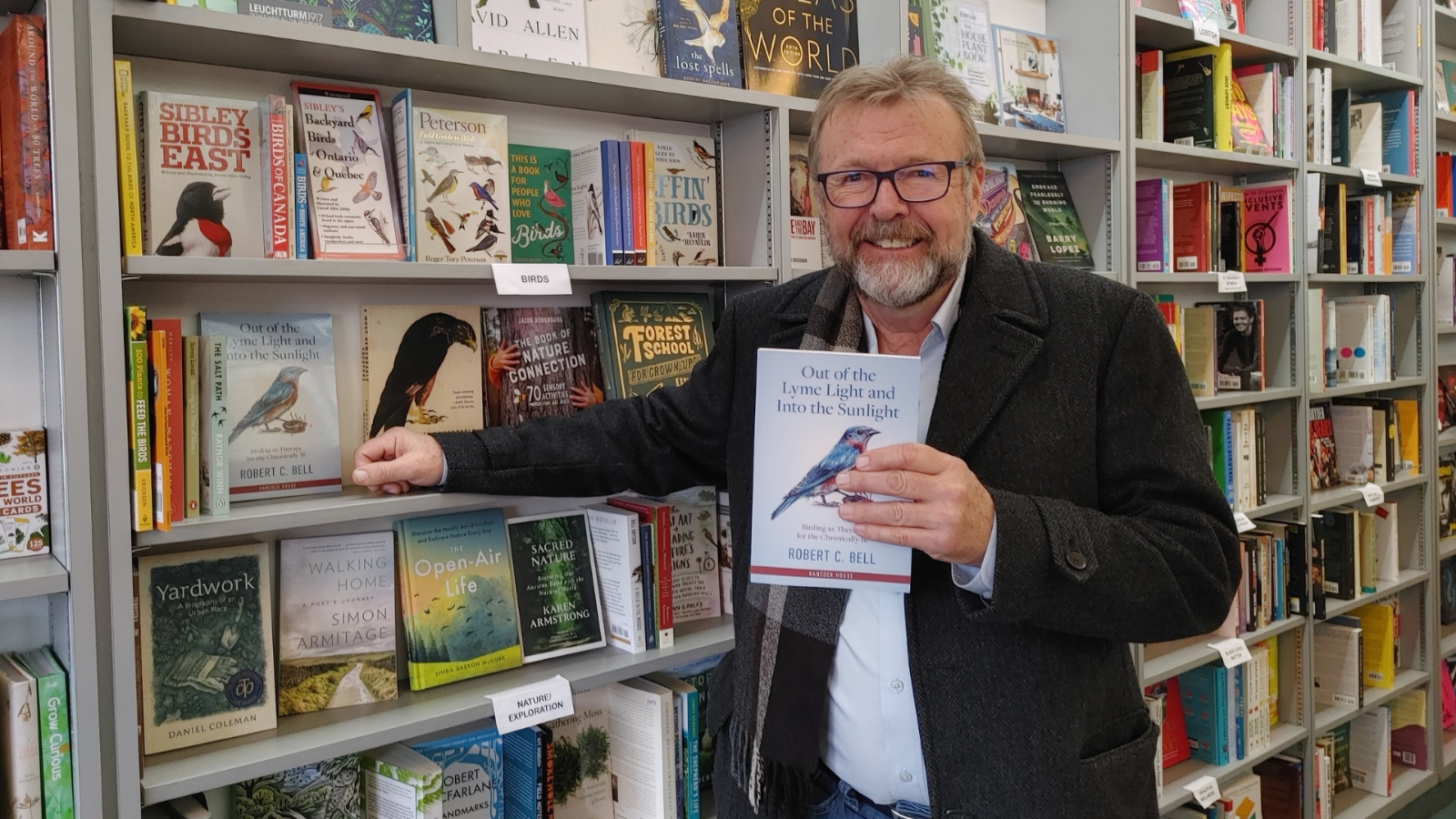 Out of the Lyme Light and into the Sunlight describes the journey taken by author Robert "Bob" Bell after developing a bizarre set of increasingly debilitating symptoms, eventually leading to a diagnosis of Lyme disease. He describes his experiences, including the various allopathic and complementary medical treatments he received, and his frustrations in dealing with a skeptical Canadian medical system, which resulted in him seeking out-of-country medical treatment. Amidst an exhausting barrage of medications, fiery nerve pain, overwhelming fatigue, and chronic pain, Bob turned to his love of nature and discovered the therapeutic benefits of birding.
For our second lecture, Bob reflects on birding as his ideal therapy for dealing with a chronic disease and chronic pain and provides numerous tips on how to begin birding as well as enjoy it, regardless of one's physical ability. This book is the result of the author's desire to make this potentially life-changing hobby accessible to everyone and to give hope to those seeking to feel better.
We will also be giving away two signed copies of Bob's book! Two lucky attendees will be chosen at random during the lecture and have a book sent to them.
About the Speaker:
Robert C. (Bob) Bell was born and raised in northern Ontario. After obtaining an Honors Bachelor's degree in Geology, he spent thirty-five years as a mineral exploration geologist, working globally as both a field geologist and, later, as an executive. At some point in his travels, he contracted Lyme disease, which led to his premature retirement at the end of 2015. He quickly discovered the health benefits of birding and found that this new hobby kept his mind off his ailing body and facilitated his transition to living and coping with a chronic illness. Bob is passionate about sharing the joy of birding with people of all skill levels, meeting them wherever they may land on the spectrum of health and wellness. Bob would be delighted to have you follow his book and birding activity, by sending him a friend request on Facebook or following him on X (formerly known as Twitter) at @ThebirderBob.
The NYC Audubon Lecture Series is made possible by the support of Claude and Lucienne Bloch.
Photo: Bob Bell stands in front of a bookshelf full of numerous titles relating to nature and exploration while holding a copy of his book and smiling to the camera. He has light skin and sandy-gray hair and beard. He is wearing glasses, a light blue, collared shirt, and a dark gray pea coat. Credit: Courtesy of Bob Bell.