The Art of Slow Birding with Dr. Joan Strassmann (11/14) (Free)
11/14/2023 07:00 PM - 08:00 PM ET
Admission
Description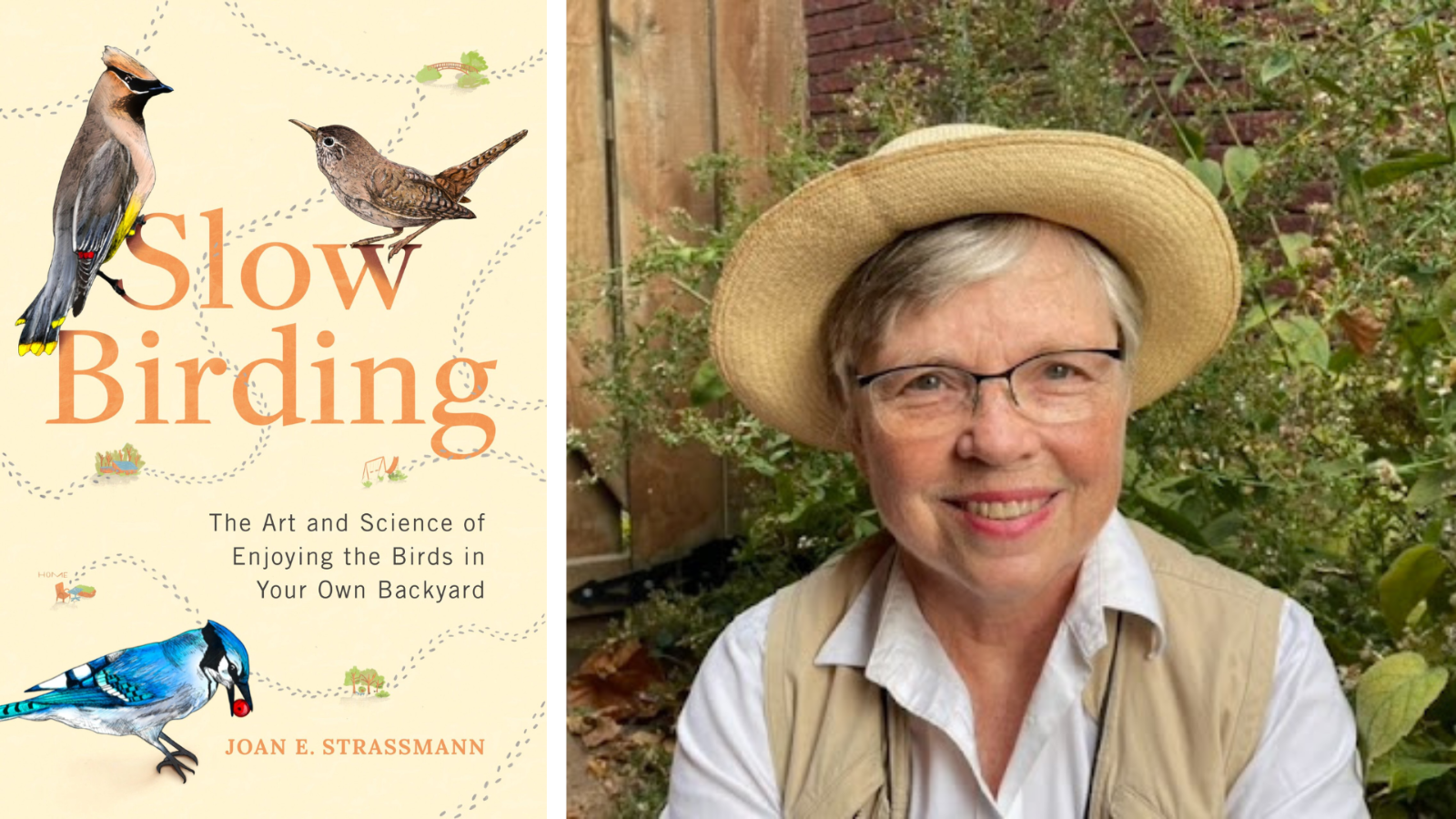 We're kicking off our 2023-2024 Winter Lecture series with an appreciation of the birds we encounter right where we are! Dr. Joan Strassmann joins us for our first lecture to speak about her book, Slow Birding: The Art and Science of Enjoying the Birds in Your Own Backyard.
In this inspiring guide to the art of slow birding, Strassmann tells colorful stories of the most common birds to be found in the United States—birds we often see but might not have considered deeply before. For example, Northern Cardinals thrive in the city, where they are free from predators. White brows on a male White-throated Sparrow indicate that he is likely to be ready to mate. This essential guide to the fascinating world of common, everyday birds features detailed portraits of individual bird species, advice and guidance on what to look for when slow birding, so that you can uncover clues to the reasons behind specific bird behaviors, and bird-focused activities that will open your eyes more to the fascinating world of birds. Slow Birding is the perfect guide for the birder looking to appreciate the beauty of the birds right in their own backyard, observing keenly how their behaviors change from day to day and season to season.
We will be giving away two copies of Joan's book! Two lucky attendees will be chosen at random during the lecture and have a book sent to them.
About the Speaker:
Joan Strassmann has been a slow birder all her life. She is an award-winning teacher of animal behavior, first at Rice University in Houston and then at Washington University in St. Louis, where she is Charles Rebstock professor of biology. She has written more than two hundred scientific articles on behavior, ecology, and evolution of social organisms. She is a member of the National Academy of Sciences and the American Academy of Arts and Sciences and a fellow of the Animal Behavior Society and the American Association for the Advancement of Science, and has held a Guggenheim Fellowship. She lives with her husband in St. Louis, Missouri.
The NYC Audubon Lecture Series is made possible by the support of Claude and Lucienne Bloch.
Photos:
Left: Image of the cover of Joan Strassmann's book which displays a Cedar Waxwing and House Wren perched on the title words "Slow Birding". Below the title and subtitle is a Blue Jay with a berry in its mouth. In the background are winding trails of footsteps passing through park landmarks. Credit: Penguin Random House 2022.
Right: Joan Strassmann smiles at the camera. She has light skin and short gray hair and is wearing a white, collared shirt and tan vest, and a beige, wide-brimmed hat. Credit: courtesy of Dr. Joan Strassmann.