Pelham Bay Park Birding with Joe McManus (11/12) (Free)
11/12/2023 09:00 AM - 10:30 AM ET
Admission
Description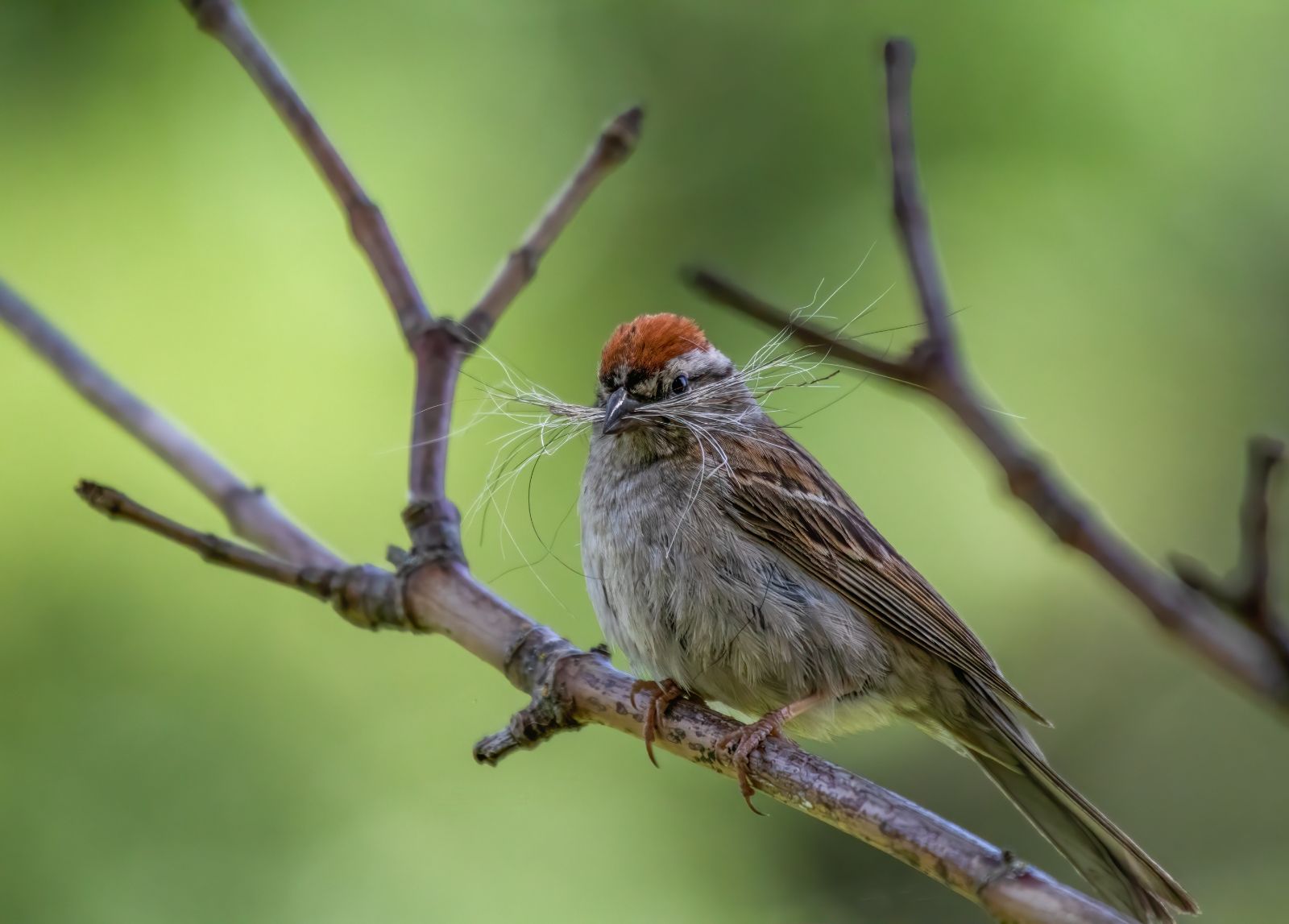 Join NYC Audubon to explore New York City's largest park! Pelham Bay Park's forested areas, salt marshes, and grassy meadows offer rich habitat for a variety of migrating birds.
The group will meet in the Orchard Beach parking lot, closest to the beach at the northeast corner. Scopes may come in handy if you have them.
Registration not required. No Limit. Free.
Note on Accessibility:
Public transportation to the park is possible via the 6 train and then Bx29 bus. Restrooms can be found on the north end of Orchard Beach Road. To learn more about the facilities available, as well as directions to Pelham Bay Park, please visit the Friends of Pelham Bay Park's website.
Photo: A Chipping Sparrow perches on a thin branch with potential nesting material in its mouth. Credit: Kahsia Hartwell.