Accessible Birding in Fort Tryon Park with Alex Wang (11/19) (Free)
11/19/2023 11:00 AM - 12:00 PM ET
Admission
Description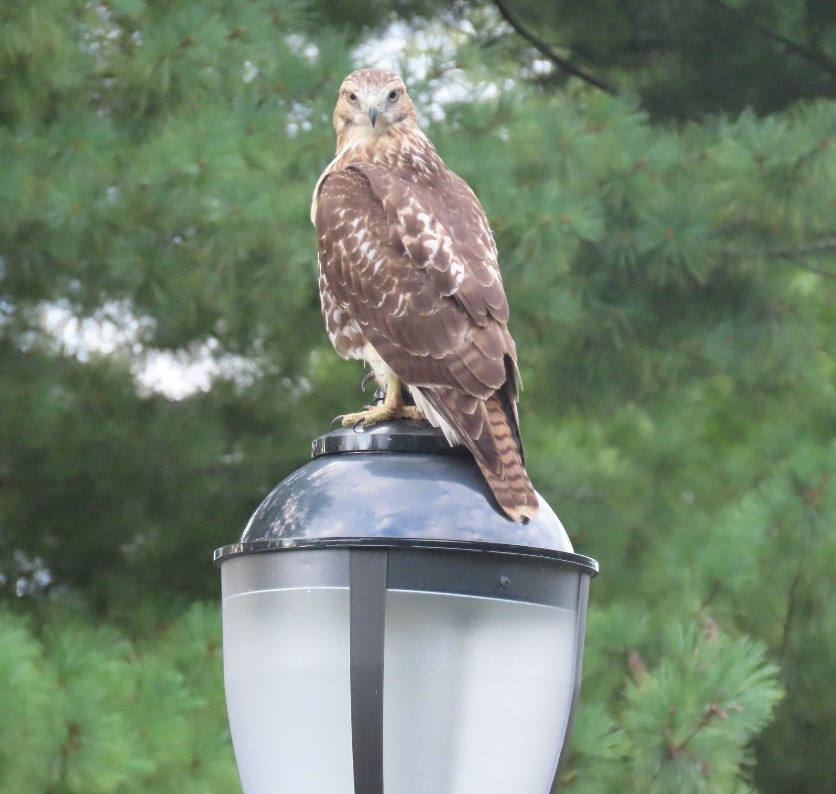 The beautiful Fort Tryon Park commands views of the Palisades and the Hudson River from soaring cliffs of bedrock. Fort Tryon Park's 67 acres feature many well-paved walkways suitable for birders with strollers and carriages, as well as wheelchairs, walkers, canes, etc.
The group will meet at the main entrance of Fort Tryon Park on Margaret Corbin Circle.
No registration required. No limit. Free.
Notes on Accessibility:
The M4 bus will take visitors to the main entrance at Margaret Corbin Circle. If you take the A train to 190th Street station and take the elevator up to Fort Washington Avenue, Margaret Corbin Circle will be on your right. The 175th Street A train station is an accessible station. Exit and take the M4 bus to Margaret Corbin Circle. There is an accessible restroom at the Bonnefont Restaurant. To learn more about Fort Tryon Park, please visit the NYC Parks website.
Photo: A juvenile Red-tailed Hawk on a lamp in Fort Tryon Park. Credit: Alexandra Wang (Avian Alex), M.S.Ed.