Birding at the Ramble with Tod Winston (9/20)
09/20/2023 08:00 AM - 11:00 AM ET
Admission
$28.00 - Member Admission
$42.00 - General Admission
Description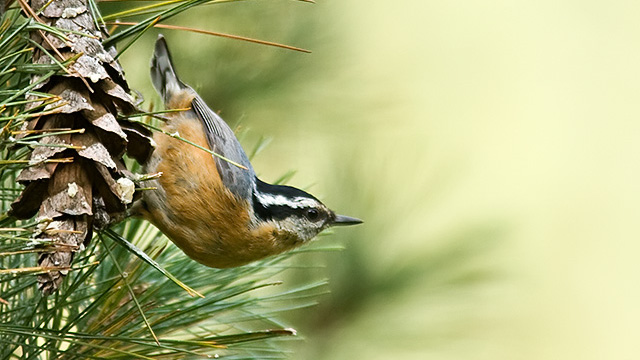 Come on a relaxed walk in Central Park and explore the Ramble as we look for warblers, sparrows, woodpeckers, raptors, and more. Binoculars available upon request.
Registration required. $28 for NYC Audubon members, $42 for non-members. Limited to 15.
Note on Accessibility:
Central Park generally contains paved and unpaved paths of varying inclines, but we will stick to paths most comfortable for everyone.
Photo: A Red-breasted Nuthatch, facing downwards, clings to a pine cone, seeming ready to take flight. Credit: Lloyd Spitalnik