Members-Only: Javits Center Green Roof Tour (9/17)
09/17/2023 10:00 AM - 11:30 AM ET
Admission
Description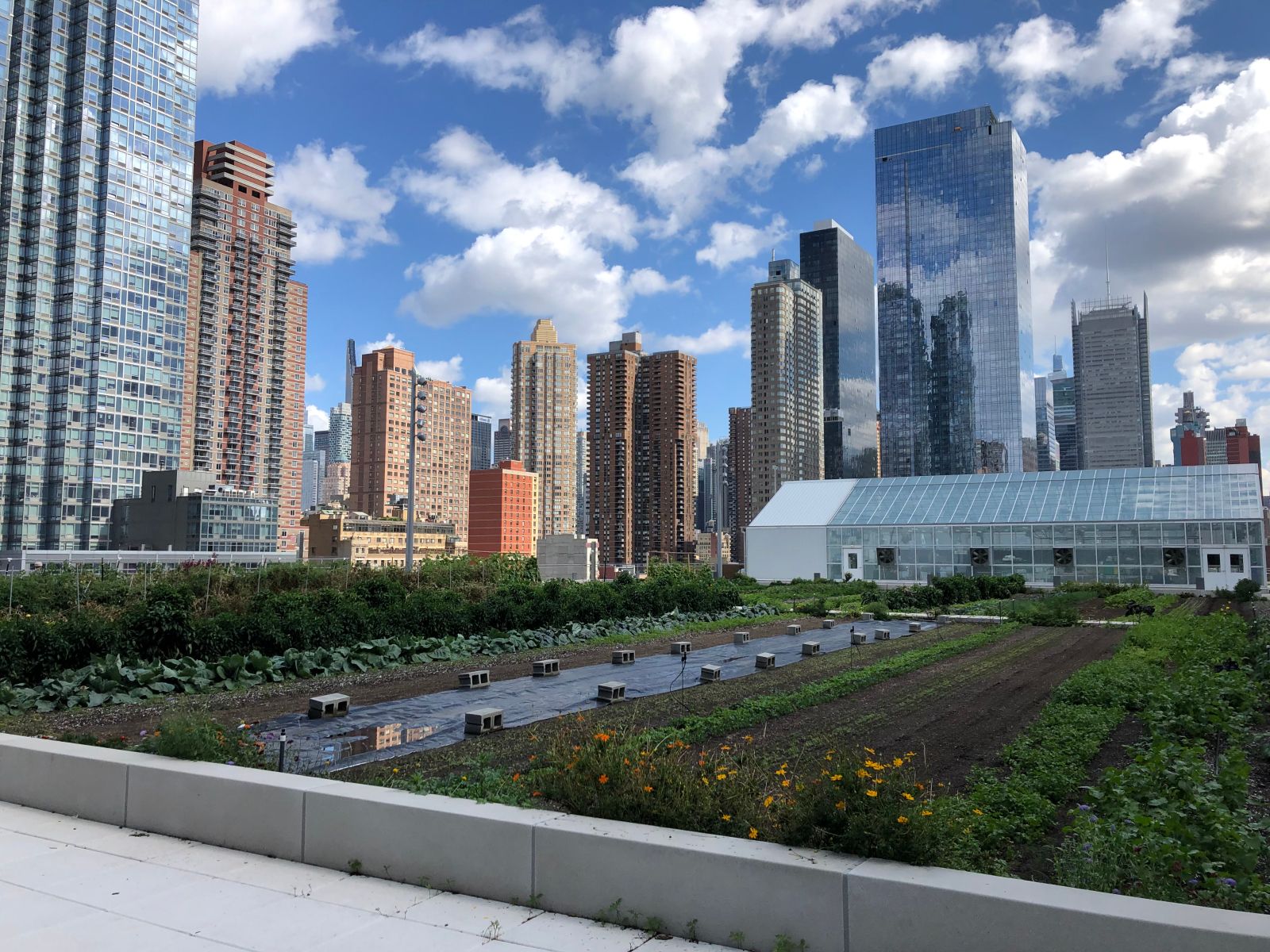 Join NYC Audubon for an exclusive tour of the Javits Center green roof system, one of the largest in the country and a pioneering example of green infrastructure that's now home to more than 50 bird species!

The perfect start to Climate Week in NYC, our tour will highlight Javits Center's Sedum green roof, urban farm, pollinator garden, and food forest. After being welcomed with coffee and refreshments, participants will hear about bird-friendly building design and NYC Audubon's conservation and green infrastructure work in action at the Javits Center and other buildings around New York City, with comments from NYC Audubon Executive Director Jessica Wilson, Director of Conservation & Science Dr. Dustin Partridge, and Senior Manager of Green Infrastructure Myles Davis, along with members of the Javits Center's sustainability team.

The Jacob K. Javits Convention Center green roof, the largest in New York City, was completed in 2014 as part of a milestone bird-friendly renovation of the Javits Center by architecture firms FXCollaborative and Epstein. It can absorb up to seven million gallons of stormwater runoff each year, helps reduce the Javits Center's energy consumption (a total decrease of 26 percent), extends the life of the roof, and creates new habitat for birds. The Javits Center has welcomed NYC Audubon's ongoing biodiversity monitoring research, and is also a research site for many institutions studying the environmental effects of green roofs. Read more about the Javits Center's bird-friendly renovation, which has inspired an impressive commitment to sustainability and recent expansions that include a rooftop farm, orchard, and more.

After the tour, participants are invited to join a group of NYC Audubon and other local Audubon chapter staff to attend the March to End Fossil Fuels in the afternoon.

Registration required. Must be a member of NYC Audubon, or another Audubon chapter. If you are bringing guests, please be sure to register them so we have an accurate head count.
Note on Transportation & Accessibility:
The Javits Center is accessible via the M11, M12, and M34-SBS buses, as well as the 7 train line. It also contains on-site parking (for a fee). We will be walking for much of the tour, including a lot of time outside on the roof. Elevators, escalators, sitting areas, and restrooms are present on site. Visit the Javits Center website for more information on directions.
We acknowledge that this event takes place during Rosh Hashanah and that some members of our community are unable to attend because of the holiday. Please check our events calendar at nycaudubon.org/calendar for a list of the other 100+ events and outings through the fall.
Photo: In the midst of a concrete jungle lies the Javits Center green roof, complete with an urban farm, greenhouse, and food forest. Credit: NYC Audubon