Members-Only: Bike with a Biologist (9/9)
09/09/2023 09:00 AM - 10:30 AM ET
Admission
Description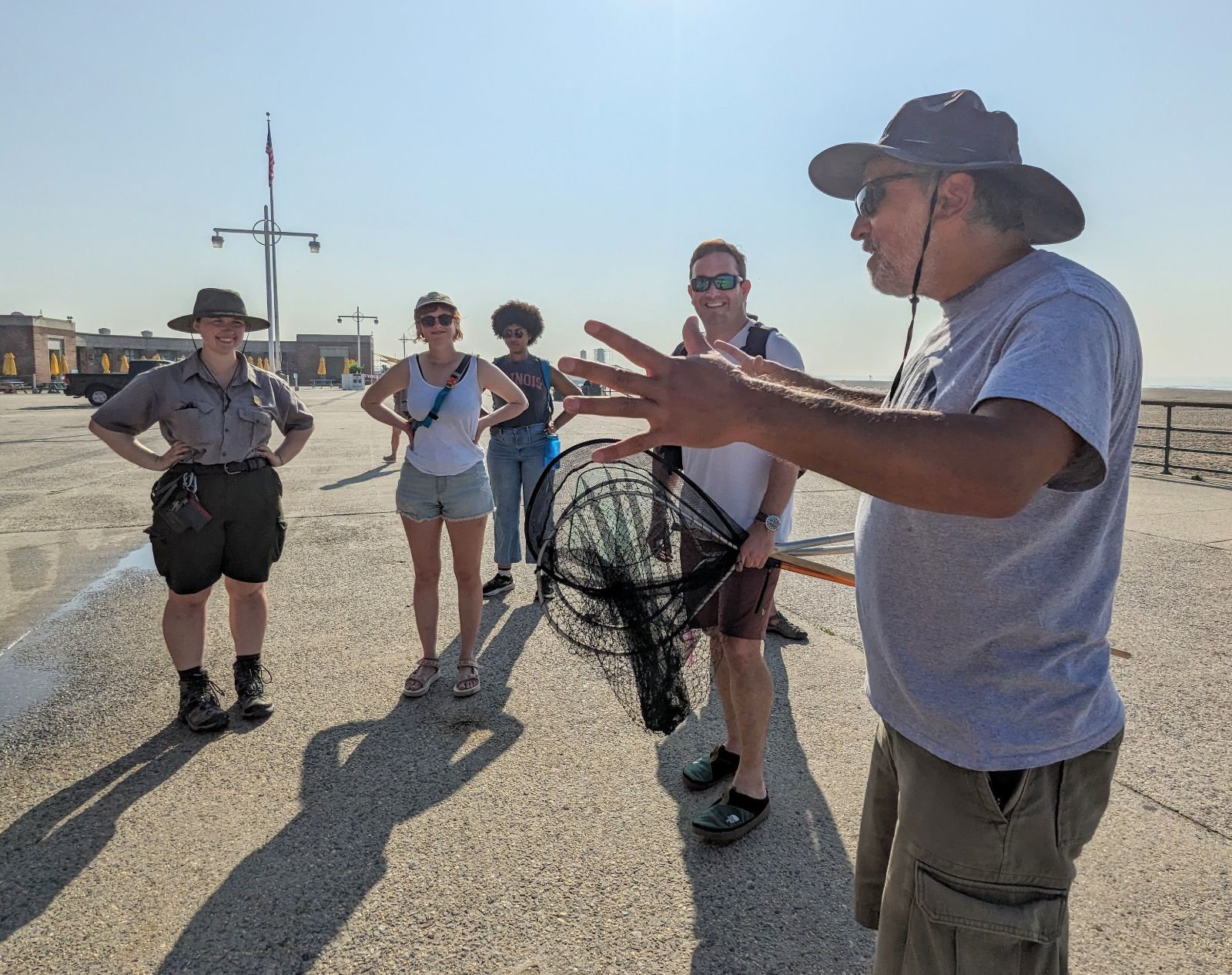 Ever wonder what a biologist does from day to day? Well you can catch a glimpse of it by joining NYC Audubon's Conservation Field Biologist, Emilio Tobón, while biking along the Bronx River! Join Emilio on a survey of the Bronx River to explore how habitat restoration along the river may have benefited the heron and egret populations that depend on it.
The group will meet at the Bronx River House in Starlight Park, located at 1490 Sheridan Ave, Bronx, NY 10459. From there, we will bike along the river passing through Concrete Plant Park and Soundview Park where the outing will end. Participants should come with their own bicycles as there are no bikes on site to be borrowed.
Registration required. NYC Audubon members only. Limited to 10.
Note on Accessibility:
Starlight Park contains flat, paved paths. Restrooms and parking are available on site in the Bronx River House. There are a variety of public transit methods nearby, including the 2, 5, and 6 subway lines. Concrete Plant Park consists of a paved greenway with a slight incline. Soundview Park also contains paved paths, and restrooms can be found near the Dog Run by Lafayette Avenue and near the Metcalf Playground by Metcalf Avenue. Surrounding Soundview Park are stops for the Bx5 and Bx27 buses.
Photo: NYC Audubon Conservation Field Biologist Emilio Tobón preps the team before banding American Oystercatcher chicks on Riis Beach. Credit: Roslyn Rivas