Birding at Great Kills Park with Anthony Ciancimino (11/5) (Free)
11/05/2023 08:00 AM - 09:30 AM ET
Admission
Description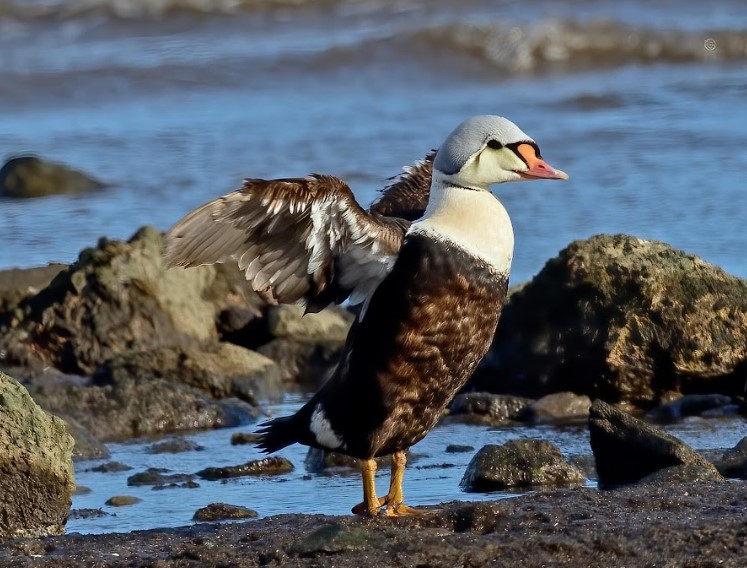 If you love nature, you'll love Great Kills Park. This park has everything: sandy beaches, green woodlands, wet saltmarshes, trails for biking and hiking, and more. Part of the Gateway National Recreation Area's Staten Island unit, this park offers much-needed habitat for a diverse array of bird species.
The group, led by guide Seth Wollney, will meet at the park's main entrance on Hylan Boulevard and Buffalo Street.
Registration not required but encouraged. No limit. Free.
Note on Accesibility:
This park contains a mix of paved and unpaved paths on fairly flat terrain. Restrooms are located near New Dorp Beach. The park's entrance is accessible by bus, including the S78, S79, SIM1C, and SIM22. Paid parking is also available onsite. For more information on the park and how to get there, you can visit the National Park Service's website.
Photo: A King Eider shows off its plumage while drying its wings in Great Kills Park, Staten Island. Credit: Peggy Cadigan