March to End Fossil Fuels (9/17) (Free)
09/17/2023 12:30 PM - 04:30 PM ET
Admission
Description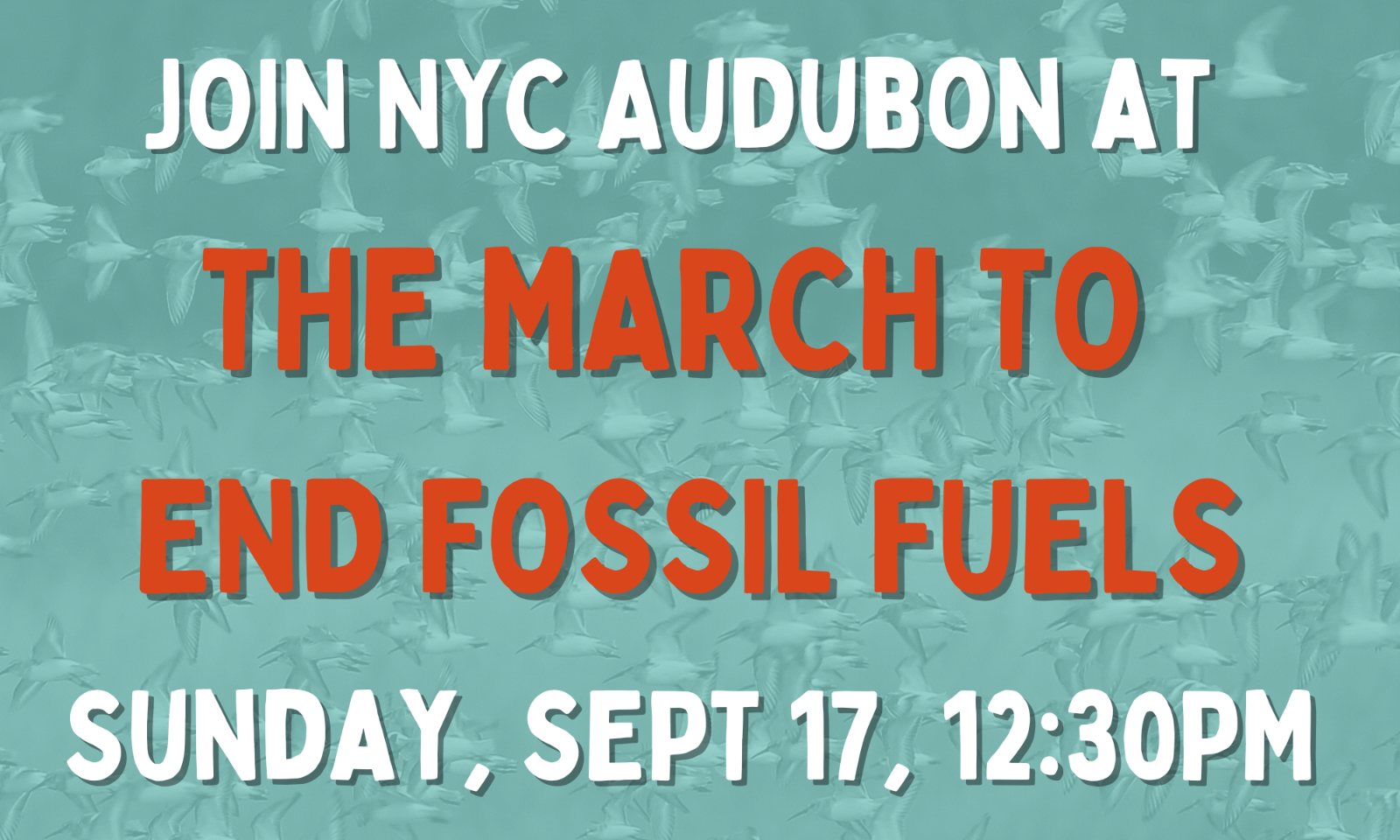 Join NYC Audubon at the March to End Fossil Fuels on September 17!
During Climate Week NYC, the United Nations Climate Ambition Summit will gather world leaders to commit to phasing out fossil fuels. Birds are particularly vulnerable to the effects of climate change including habitat loss and extreme weather events, with up to ⅔ of North American species at risk of extinction. Phasing out the burning of fossil fuels is critical to a just, clean-energy future that protects biodiversity.
On September 17, thousands will take to the streets at the March to #EndFossilFuels before the summit to demand President Biden take action to end fossil fuels. March with NYC Audubon and together, we can build a just and clean energy future for birds and people.
Meet up with NYC Audubon at Balsley Park (at the corner of W 57th and 9th) at 12:30pm to gather and distribute signs. We will travel as a group to the official start of the march. The march starts at 1pm at the corner of 56th Street and Broadway and go down Broadway to 52nd Street, then head east on 52nd to 1st Ave. This route is about 1.5 miles. We will close with a rally at 1st Ave and 49th Street, near UN headquarters. The rally will end around 4:30pm.
We also acknowledge that this event takes place during Rosh Hashanah and that some members of our community are unable to attend because of the holiday. Please check our events calendar at nycaudubon.org/calendar for a list of the other 100+ events and outings through the fall.