Trivia Night with the Young Conservationists (4/17) (Free)
04/17/2023 07:30 PM - 09:30 PM ET
Admission
Description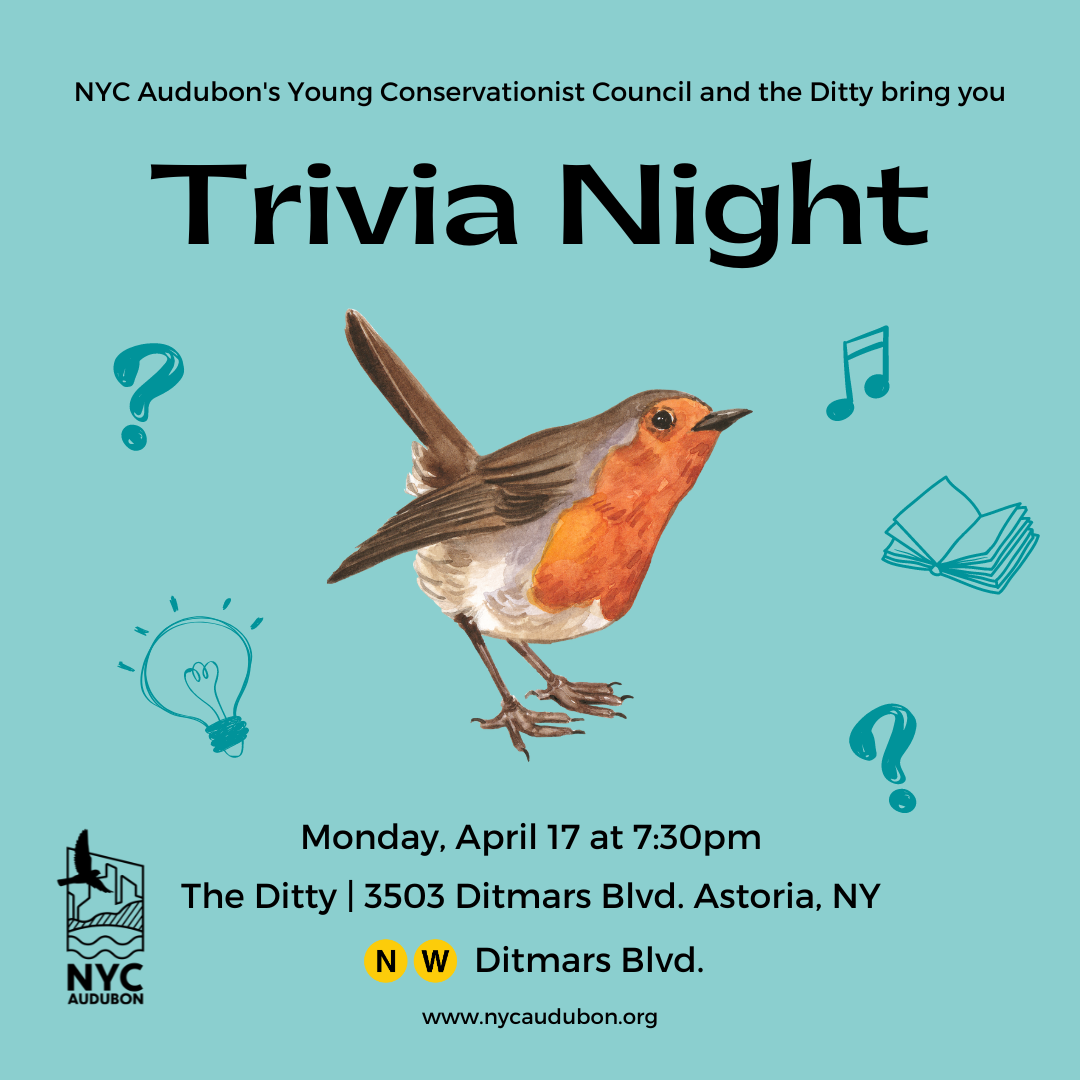 Spring is back, and so is Young Conservationist Trivia Night! Join us at The Ditty in Astoria, Queens to test your bird-related knowledge and hopefully win some prizes! Enter on your own or as a team (creative team names definitely encouraged!).
Registration encouraged; capacity is limited. Free.
Image Description:
Graphic with a light blue background and an illustrated brown and orange bird in the center. The words "NYC Audubon's Young Conservationist Council and the Ditty Bring You Trivia Night" are displayed at the top. Various symbols of lightbulbs, question marks, musical notes, and books are spread out around the graphic. The words "Monday, April 17 at 7:30pm," "The Ditty | 3503 Ditmars Blvd. Astoria, NY," and "N/W Ditmars Blvd" appear at the bottom. Graphic created by NYC Audubon staff.