Shorebirding at Great Kills Park with Anthony Ciancimino (5/25) (Free)
05/25/2023 05:00 PM - 07:00 PM ET
Admission
Description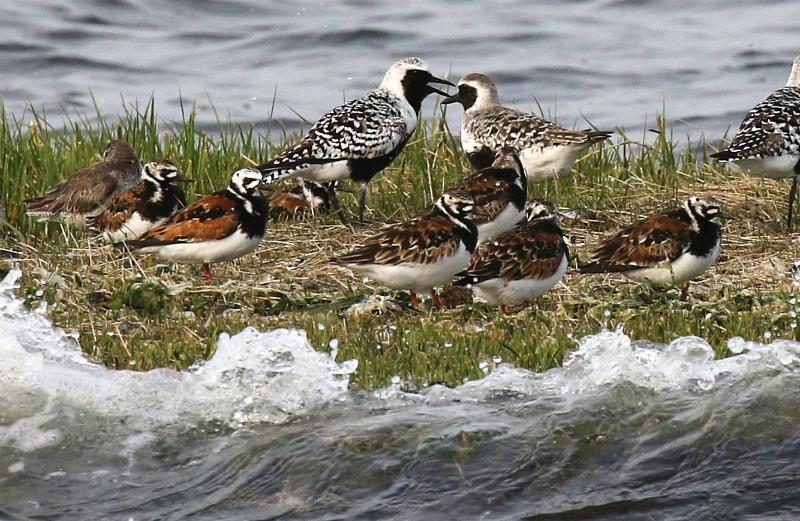 Discover a variety of migrating shorebirds at the mudflats at Great Kills Park with longtime birder and Staten Island resident Anthony Ciancimino. Possibilities to see include Black-bellied Plovers, Ruddy Turnstones, Red Knots, various sandpipers, and many others.
The group will meet in the first large parking lot inside the park (on your left), NOT the parking lot as soon as you enter the park at Hylan Blvd and Buffalo St.
Note on Accessibility:
This outing will include a good amount of traveling on sandy terrain and beach. The S78 bus stops right at the corner of Hylan Bvd & Buffalo St.
Photo: A group of Black-bellied Plovers and Ruddy Turnstones stand on a grassy area near the water. Credit: Don Riepe.