Birding at Blue Heron Park with Anthony Ciancimino (5/4) (Free)
05/04/2023 05:00 PM - 07:00 PM ET
Admission
Description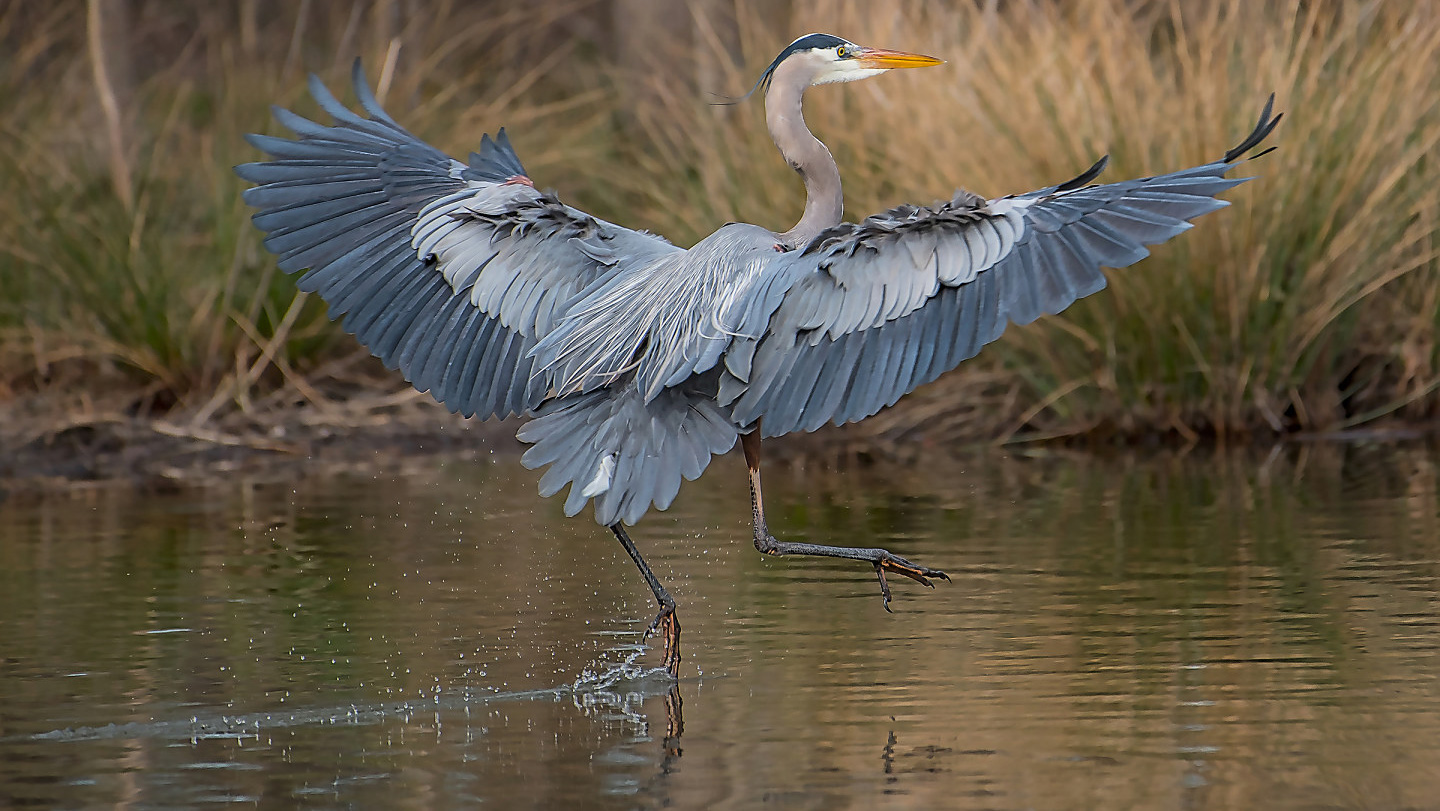 Discover a diversity of spring migrants with longtime birder and Staten Island resident, Anthony Ciancimino. Expect to see a variety of species of warblers, thrushes, and other songbirds that utilize the important wooded swamps found at the park.
Registration not required but encouraged (it lets us know how many extra binoculars we should bring!). No limit. Free.
Note on Accessibility:
This park has a mix of paved and gravel trails on fairly flat terrain. There are restrooms on site in the visitor's center. The S78 bus stops at the corner of Hylan Blvd. & Poillion Ave.
Photo: A graceful Great Blue Heron enjoys a peaceful day in a pond and looks for some tasty fish to snack on. Credit: Mary Catherine-Miguez / Audubon Photography Awards