Spring Birding at Highland Park with Outdoor Afro (3/26) (Free)
03/26/2023 09:00 AM - 10:30 AM ET
Admission
Description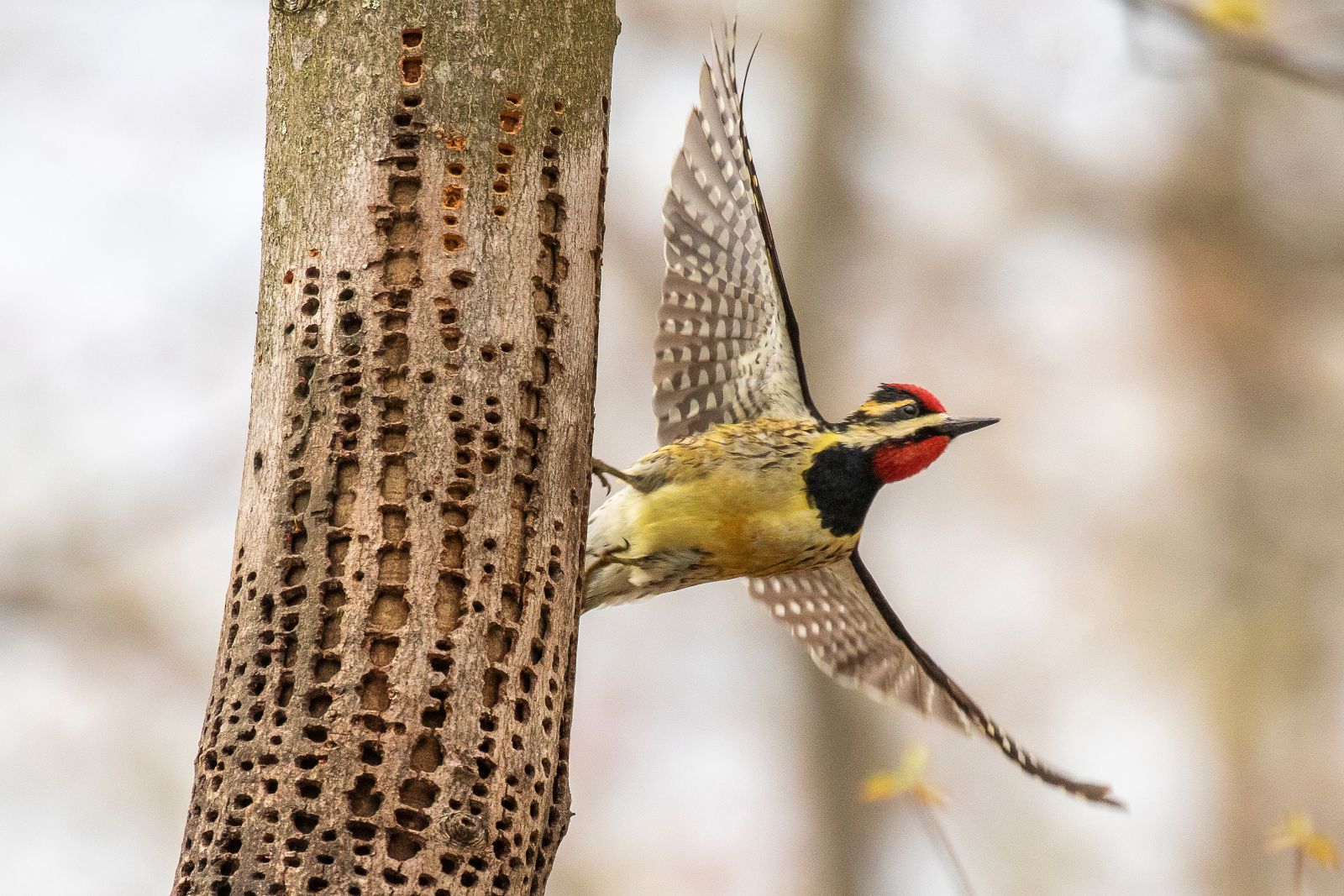 Located in both Queens and Brooklyn, Highland Park boasts forested areas, sportsfields, and a community garden. Join Outdoor Afro and NYC Audubon in search of early spring migrants in this beautiful green space.
The group will meet at the Highland Park Community Garden (398 Jamaica Ave, Brooklyn, NY 11207).
Registration not required but encouraged (it helps how many binoculars we should bring!). No limit. Free.
Note on Accessibility:
Highland Park has a mix of paved and unpaved paths on a mix of flat and hilly terrain. Restrooms can be found in the middle of the park near Vermont Place, where there is also a parking lot. The park is accessible by the Q24 and Q56 buses, and the J train. For more information, visit The Forest Park Trust's website.
Photo: A Yellow-bellied Sapsucker about to take off. Credit: Morgan Quimby