Birding Bonanza at Randall's Island on World Migratory Bird Day (5/13) (Free)
05/13/2023 10:00 AM - 11:30 AM ET
Admission
Description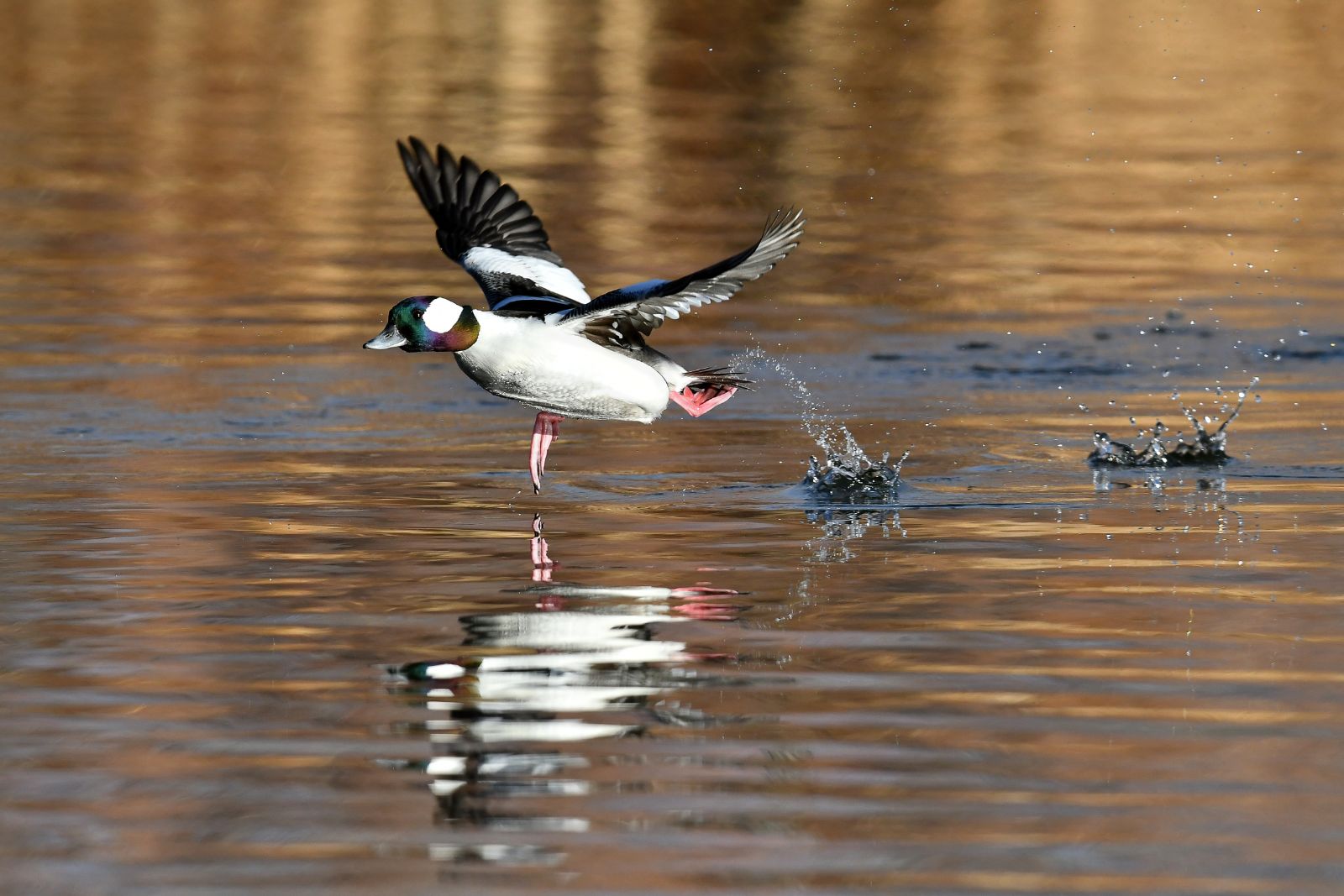 Come out to celebrate birds, especially those that are currently migrating through NYC, at the Randall's Island Bird Bonanza! The entire day will be dedicated to our flying feathered friends with activities and games for all ages.
The group will meet on Randall's Island at the 103rd Street Footbridge. Registration not required but encouraged (it helps us know how many binoculars to bring!). No limit. Free.
Note on Accessibility:
Randall's Island contains paved, flat pathways and public restrooms throughout the island. Randall's Island is accessible by M35 bus, which is available for transfer from the 4, 5, 6 subway station at 125th St and Lexington Ave. Free parking is available on the island, although limited. For more information, visit the Randall's Island Park Alliance website.
Photo: A Bufflehead takes off from the water. Credit: Vaughn Larsen