Members-Only: Birding at Green-Wood Cemetery with Angie Co (3/31)
03/31/2023 08:00 AM - 09:30 AM ET
Admission
Description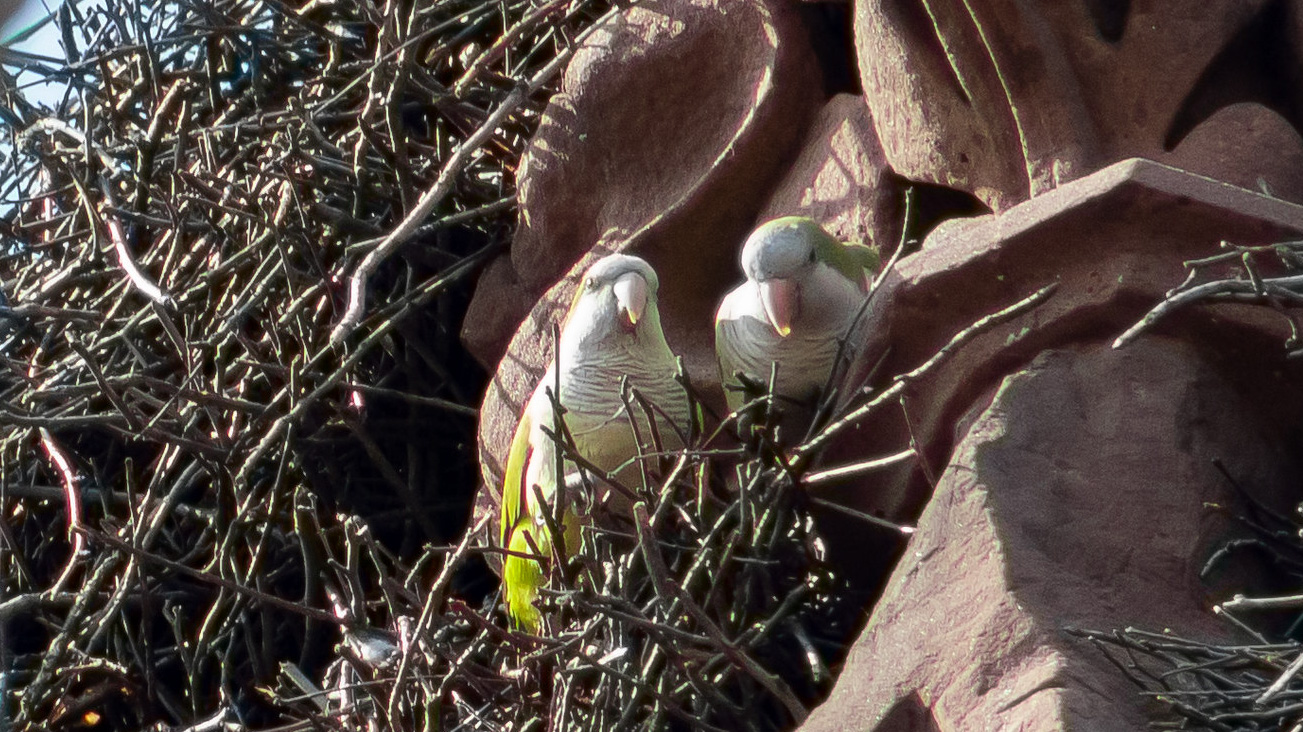 NOTE: EVENT IS FULL. JOIN WAITLIST BY REGISTERING
Join NYC Audubon Board Member Angie Co for a look around the historic Green-Wood Cemetery. This peaceful green space is a year-round home and stopping point on migration for many bird species, including Monk Parakeets and the funky American Woodcock.
Registration required. Must be a current NYC Audubon member to register. Limited to 15 NYC Audubon members.
Note on Accessibility:
This outing will follow paved paths and may include some steps and inclines. Restrooms are available at all entrances to the cemetery. The D, N, Q, R, and W lines stop right near the entrance, as well as the B63 and B70 buses. More visiting information is available on Green-Wood Cemetery's website.
Photo: Monk Parakeets nesting at Green-Wood Cemetery. Credit: Ryan F. Mandelbaum