Birding at the Battery with Gabriel Willow (5/10) (Free)
05/10/2023 08:00 AM - 09:00 AM ET
Admission
Description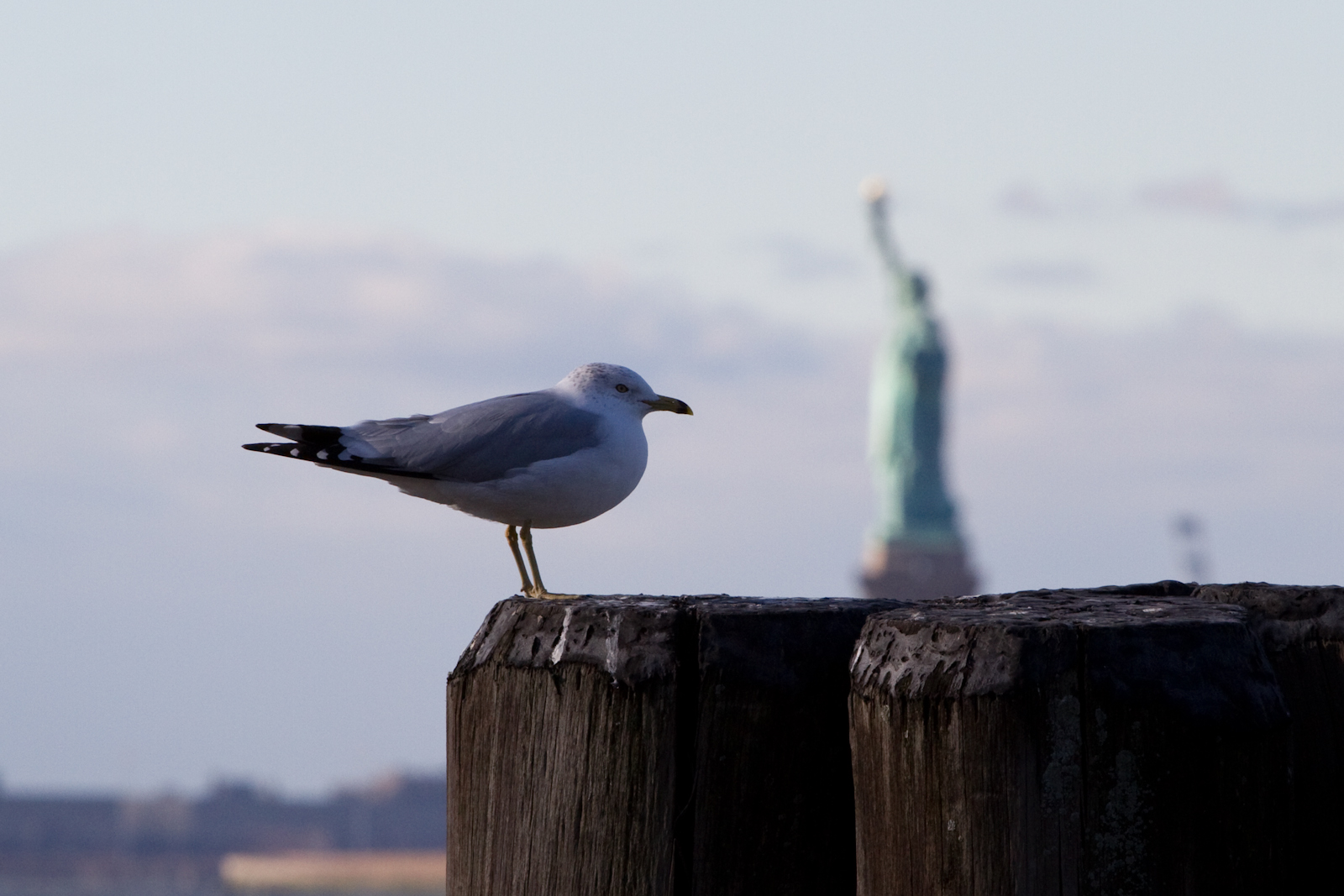 Join Gabriel Willow to explore the diversity of migrating birds that find food and habitat in The Battery. This walk is hosted in partnership with The Battery Conservancy.
The group will meet at the Netherlands Memorial Flagpole located at the entrance to The Battery on the corner of Broadway, Battery Place, and State Street.
RSVP preferred. Registration link to come. No limit. Free.
Note on Accessibility:
The Battery contains paved paths on flat terrain, as well as restrooms on Battery Pl. & Washington St. The park is accessible by a variety of bus and train lines, with the 4/5 train directly across from the meeting spot. The closest parking is located at 39 Battery Place, New York.
Photo: A Ring-billed Gull rests on a piling off of The Battery, with the Statue of Liberty in the background. Credit: Tamas Neltz/CC BY-NC 2.0