Birding at Blue Heron Park with Seth Wollney (4/6) (Free)
04/06/2023 09:00 AM - 10:30 AM ET
Admission
Description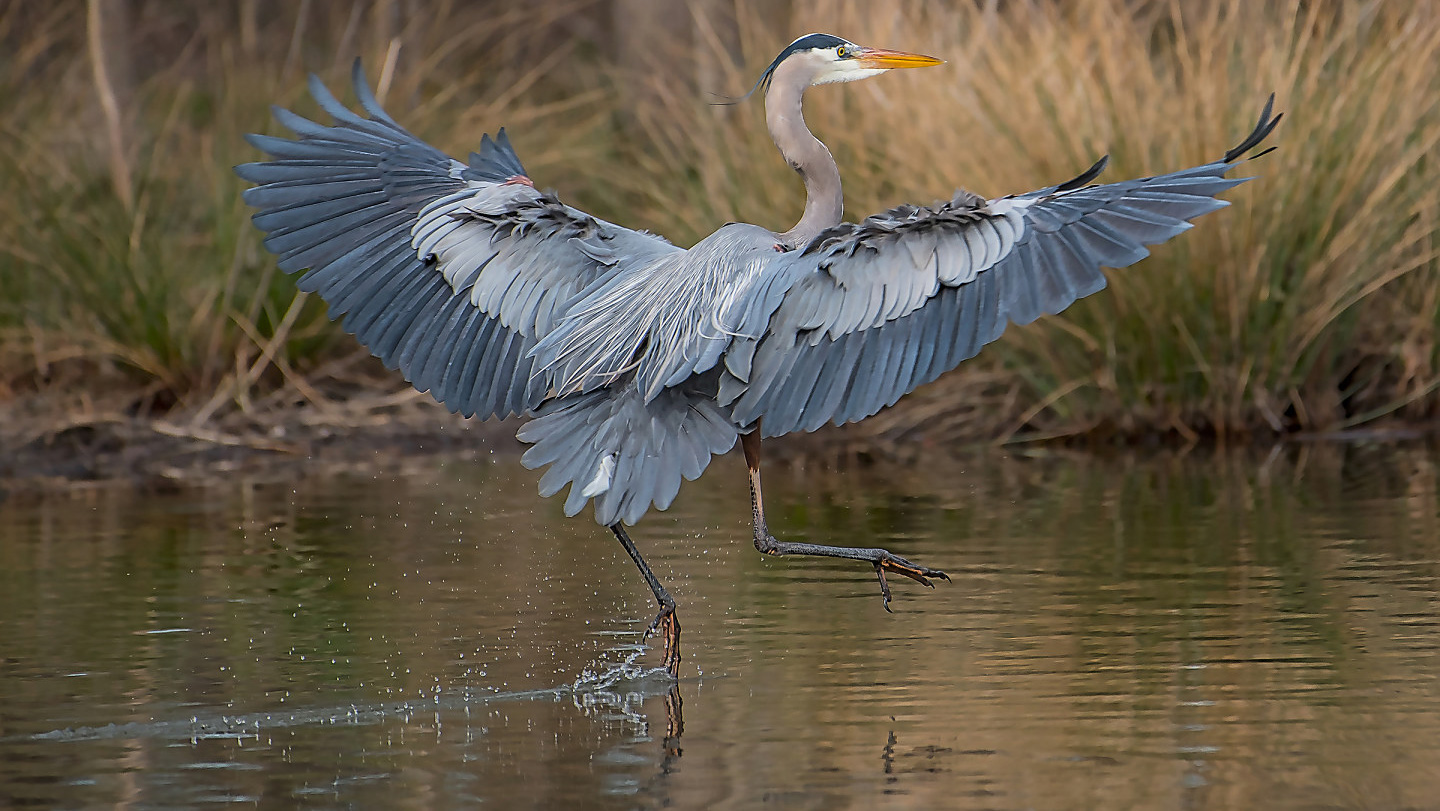 Consisting of numerous ponds as well as forested and wetland areas, Blue Heron Park provides an excellent habitat for its namesake as well as various other bird species. Join Seth Wollney to explore this beautiful green space in Staten Island.
Registration not required but encouraged (it lets us know how many extra binoculars we should bring!). No limit. Free.
Note on Accesibility:
This park has a mix of paved paths and uneven, unpaved surfaces on hilly terrain. The Visitors Center near the entrance on Poillon Avenue contains restrooms. Parking is free onsite, and public transportation is available via the S59 bus.
Photo: A graceful Great Blue Heron enjoys a peaceful day in a pond and looks for some tasty fish to snack on. Credit: Mary Catherine-Miguez / Audubon Photography Awards