Birding Tours of Bryant Park with Gabriel Willow (5/16) (Free)
05/16/2023 08:00 AM - 09:00 AM ET
Admission
Description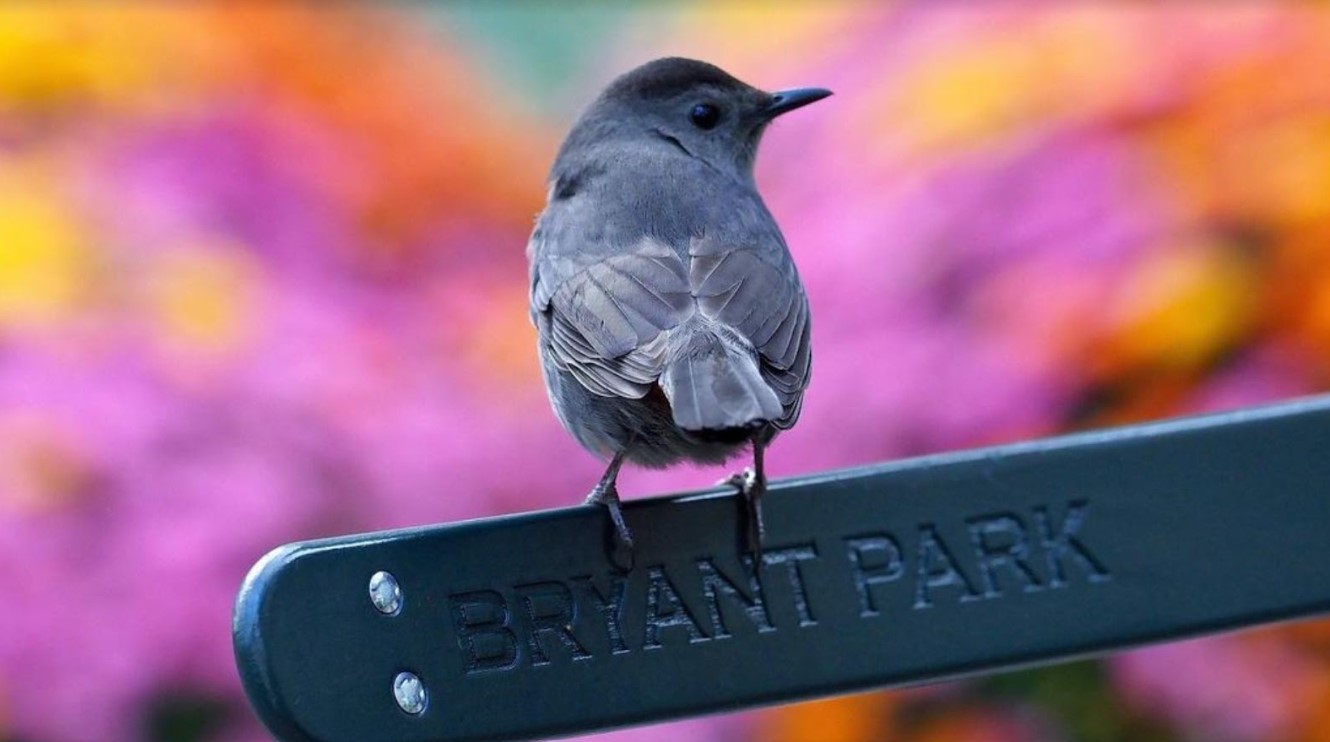 Join NYC Audubon's Gabriel Willow and the Bryant Park Corporation to discover the surprising variety of birds that stop in Bryant Park during migration. The group will meet at the 42nd Street and Sixth Avenue entrance to the park, at the "Birding Tour" sign.
No registration necessary. No limit. Free.
Note on Accessibility:
Bryant Park consists mostly of paved paths on fairly flat terrain. Restrooms are located on the northeast corner of the park by 42nd Street. The park is accessible by numerous modes of transportation, including the 122, BM2, M2, M42, Q32, QM10, QM20, and QM5 buses, as well as the B, D, F, M, and 7 trains. Bryant Park does not offer on-site parking. The closest parking is at 19 W 39th Street. For more information, visit Bryant Park's website.
A Gray Catbird poses for the camera atop a bench in Bryant Park. Photo: Gabriel Willow