The Parakeets of Green-Wood Cemetery with Gabriel Willow (6/10)
06/10/2023 10:00 AM - 01:00 PM ET
Admission
$28.00 - Member Admission
$42.00 - General Admission
Description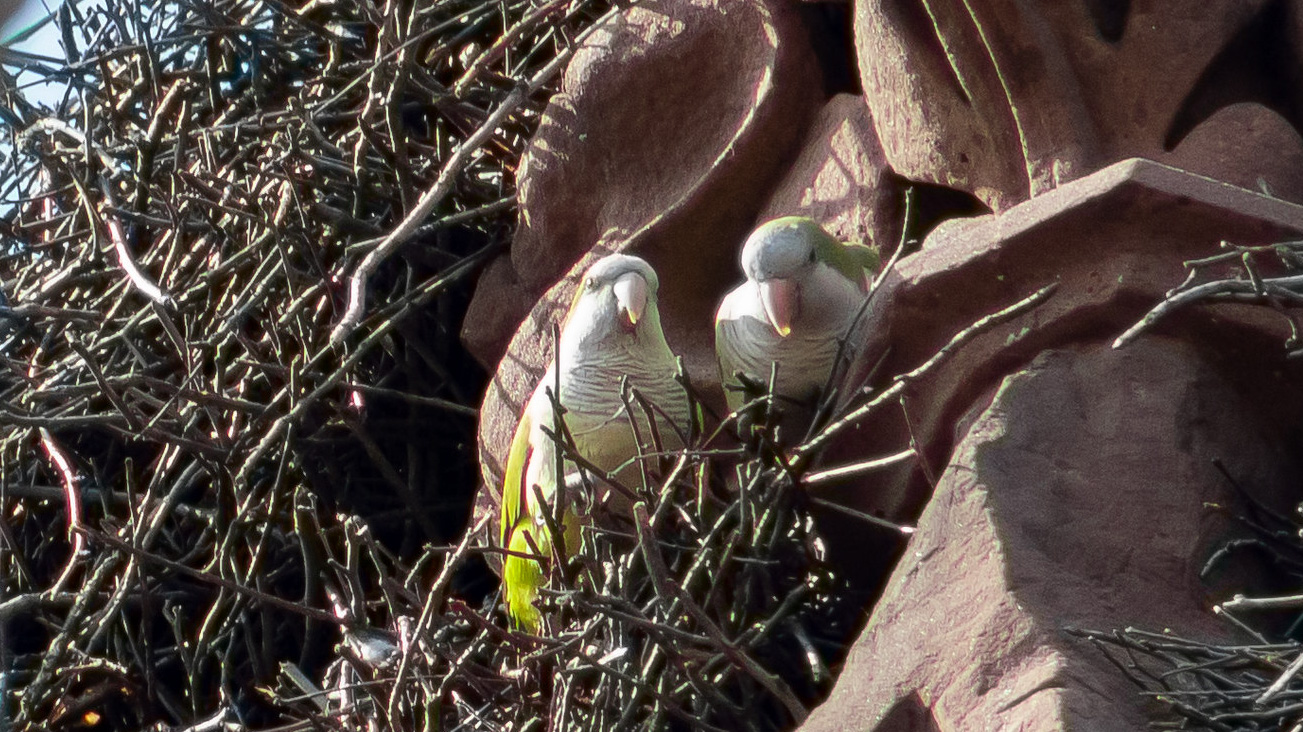 Explore Green-Wood Cemetery, rich in both history and wildlife, in search of spring migrants and its unique avian residents: the huge flocks of brilliant green Monk Parakeets that nest there. Native to South America, these charming immigrants flourish even in our harsh winters.
$28 for NYC Audubon members, $42 for non-members. Limited to 15.
Note on Accessibility:
This outing will follow paved paths and may include some steps and inclines. Restrooms are available at all entrances to the cemetery. The entrance is most accessible via B63 bus. More visiting information is available on Green-Wood Cemetery's website.
Photo: Monk Parakeets nesting at Green-Wood Cemetery. Credit: Ryan F. Mandelbaum