[NEW DATE] 7th Annual Horseshoe Crab Festival (5/21)
05/21/2023 09:00 AM - 01:00 PM ET
Admission
Description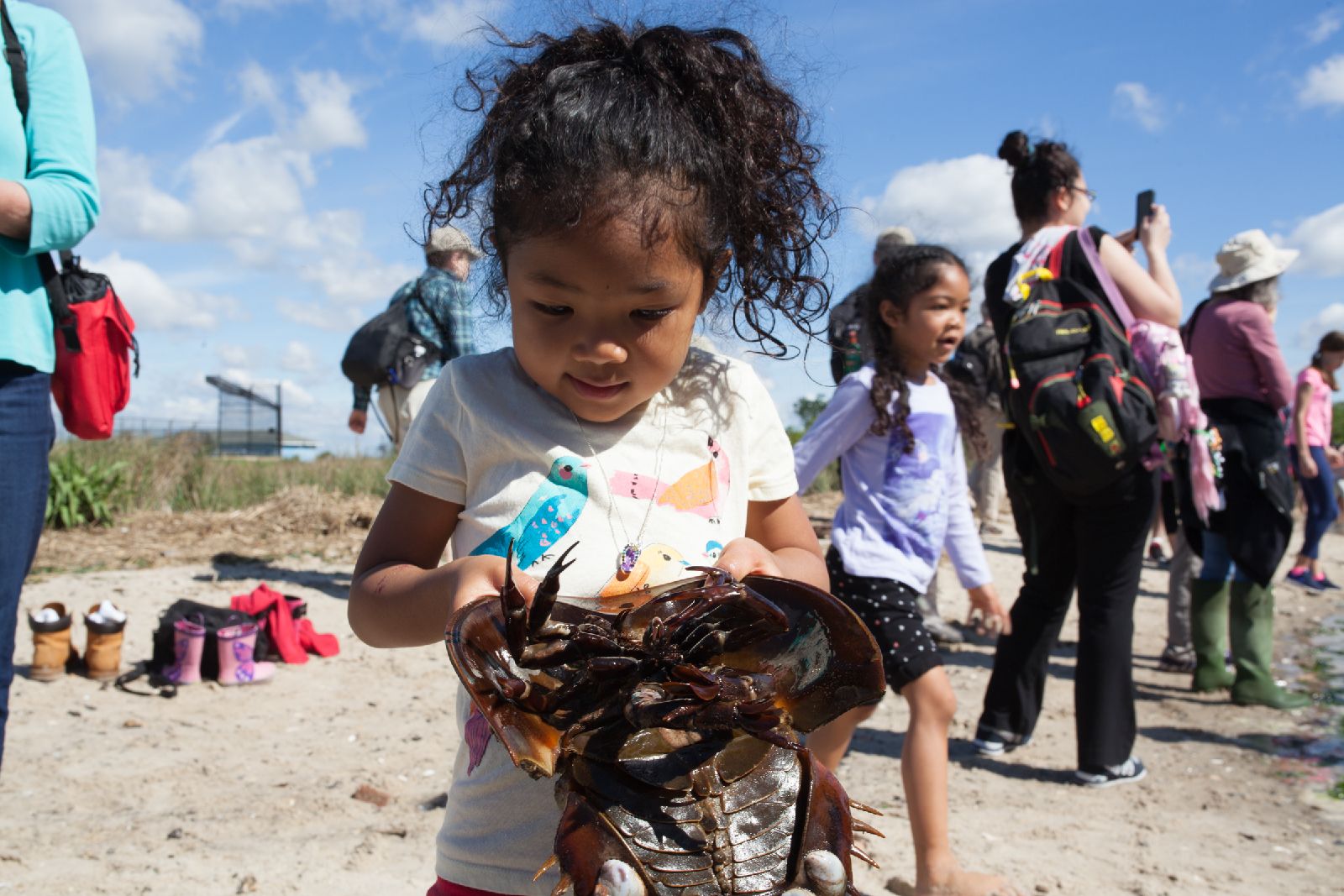 NOTE: THIS FESTIVAL HAS BEEN MOVED TO SUNDAY, MAY 21 BECAUSE OF INCLEMENT WEATHER ON MAY 20.
We're back with the Seventh Annual Jamaica Bay Horseshoe Crab Festival, which celebrates the ancient mating ritual of these charismatic "living dinosaurs" that come to our shores each year, helping provide a vital food source for migrating shorebirds like the endangered Red Knot!
Attendees will meet at Broad Channel American Park, where the event will begin with a few activities. We will then meet the ancient "crabs" in person at the beach. Kids are welcome! We encourage you to ride-share or take local public transportation down to the beach.
This is a partnership program with NYC Audubon, the National Park Service, Jamaica Bay-Rockaway Parks Conservancy, and the American Littoral Society. Free and open to the public.
To learn more and register for the event, click here.
Notes on Accessibility:
Broad Channel American Park is accessible by the Q21 bus. The Q52-SBS and Q53-SBS buses are also located a short distance away. This event involves being on the beach and potentially in knee-length water.
Photo: A Horseshoe Crab Festival goer holds a living crab in her hand. Photo: Audubon / Camilla Cerea