Horseshoe Crab Monitoring Volunteer Info Session (4/10)
04/10/2023 06:00 PM - 07:00 PM ET
Admission
Description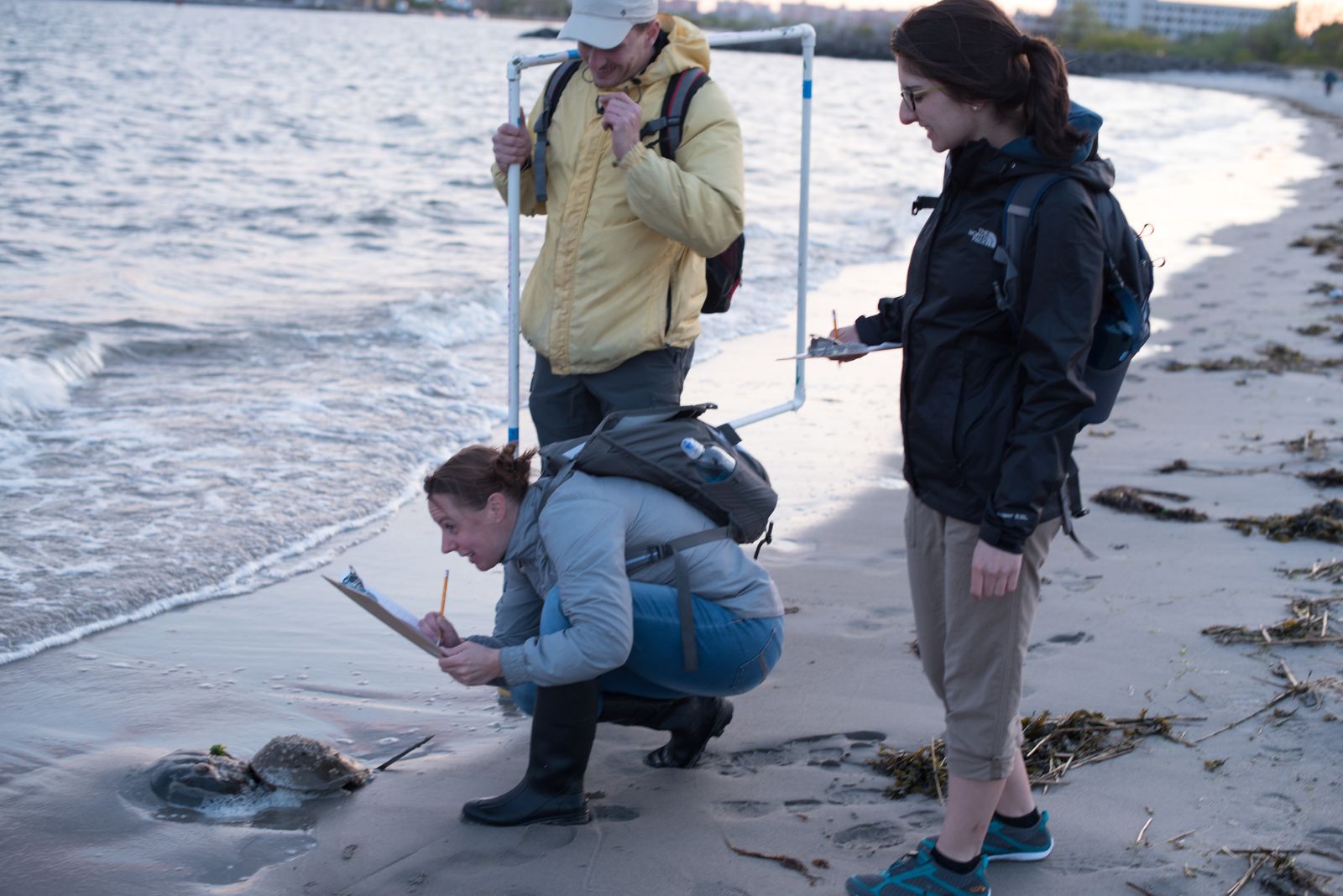 Each year, Atlantic Horseshoe Crabs come to the eastern coastal shores of North America to breed by the hundreds of thousands, and NYC Audubon community science volunteers head to the beaches of Jamaica Bay to count and tag spawning horseshoe crabs. Data collected by volunteers helps us assess the stability of the horseshoe crab population, whose eggs serve as a crucial food source for shorebirds like the threatened Red Knot.
About the Volunteer Project
Horseshoe Crab Monitoring is a fun and easy volunteer activity, and an important way to contribute to scientific research and bird protection. Volunteers gather on beaches in Jamaica Bay in Queens/Brooklyn on 12 nights between mid-May to late June to count, measure, and tag horseshoe crabs. No advance experience needed: after participating in the Zoom orientation/training, volunteers can sign up to participate on just one night or multiple nights. Note that monitoring time varies with the tides and generally occurs between 6pm-10pm.
Groups and Families Welcome!
Volunteers can sign up as individuals or in groups—it's a fun and social activity! Kids are welcome, but we require that minors under 18 years old are accompanied by a parent or guardian. Please note that it will be dark by the end of the shift, and there will be some wading in the water.
Note on Accessibility
Participation in this project requires walking about a mile on the beach and other uneven terrains, including wading through water up to 10 inches deep. Note that it will be dark by the end of the shift.
Learn more about the program and how you can get involved as a volunteer by signing up for our virtual information session. This session will be recorded, so even if you cannot make it in person to the information session on April 10, 2023, please register to receive details on how to view the recording.
For any questions, contact us at communityscience@nycaudubon.org.
Volunteers monitoring breeding Horseshoe Crabs at Plumb Beach. Photo: NYC Audubon